Lucky or meant to be?
No one, I mean, "no two" is lucky enough to bag the role of the Weasley twins other than the real-life twins, James and Oliver Phelps.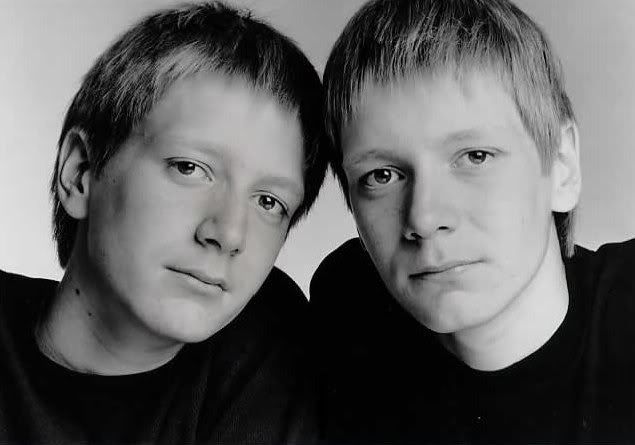 Just imagine out of hundreds of British twins from England who auditioned for the role they got chosen to play the part as Fred and George Weasley. No wonder they got choses, they're both mischievous, witty, adventurous, and boisterious in real life. If not in Harry Potter, they'd be swinging like James Bond, their favorite Hollywood icon.
If I choose between the two, my favorite is James Phelps (I hope I can pinpoint and distinguish between them), hmmm... I am not so sure but I hope he plays Fred Weasley because Fred is much more of a clown than George, that I must admit!
Nevertheless, they're my most favorite cast in all the Harry Potter movies because they're oh so tall, and oh so funny! Not to mention drop dead gorgeous and very talented!
I hope they still appear in all the future HP films because they make the movie even funnier and more exciting.
LONG LIVE THE PHELPS TWINS!
Teaser: If you really want to make sure on how to distinguish which is James and Oliver, watch the Harry Potter and the Prisoner of Azkaban DVD - Making the Video: they've discussed on the mole at the right side of their neck...